20% off
All Nuwati Tea
- Use Coupon
TEA
in Cartview. Sale ends April 7!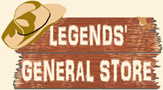 Your cart is currently empty
Books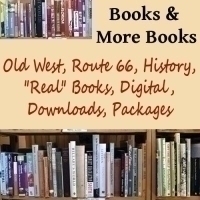 Books, Books & More Books
As travel and history writers, it should come as no surprise that we at Legends of America are enamored with books. Sure, you can get books in many places; but, ours our hand-picked to appeal to the "nostalgic and historic minded," -- our readers. See a wide selection of books focused on the Old West, Route 66, Paranormal, Native Americans, Ghost Towns, and more. You'll also find dozens of historic book collections on CD, and vintage magazines.
Last, but, not least, you will find Legends of America's published books. While these can be found elsewhere, you will only find them autographed here
.
CATEGORIES