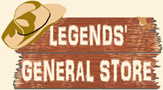 Your cart is currently empty
Nuwati Herbal Salt Scrubs & Bath Salts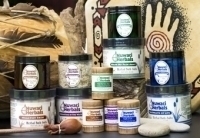 Salt Scrubs
Four Exfoliating Salt Scrubs with Natural Oils are the perfect marriage between Nuwati Herbal Oils and the Nuwati Herbal Bath Salts. The herbs are cooked in Extra Virgin Olive Oil at low temperatures for long hours, strained and combined with Avocado Oil, Essential Oils and Solar Sea Salt. All herbs are then returned to Mother Earth in prayer, just as they are when we make the Nuwati Herbal Balms, Oils and Creams. The scrubs gently exfoliate while the natural oils moisturize and condition your skin.
We invite you to enjoy RainFall (orange ginger), RiverStone (moisturizing herbal blend), SunRise (mint) and Sunset (lavender).
Herbal Bath Salts
Nuwati Herbal Bath Salts contain Sea Salt, Epsom Salt, Baking Soda, seven herbs and three essential oils. Early Native people bathed daily, year around, in streams, lakes, or at home. Even in winter, people would bathe in the water of a local river. "Going to the water" is a sacred ceremony of the Tsalagi (Cherokee) people. Though these Indigeneous ancestors did not use bath salts, they were highly adept at recognizing the benefits of certain plants and herbs for the body.
The herbs and oils in Nuwati Bath Salts are selected for their healing effect on the body and spirit, their skin enhancing qualities and their calming effect as they mingle in the water.
Try these four blends: Breath of Life (energizing), Dreamitime in the Water (relaxation), Healthy Skin (moisturizing), and Wash My Pain Away (pain relief).
From Nuwati Herbals. Made in the U.S.A.
Disclaimer: These statements have not been evaluated by the Food and Drug Administration. Nuwati Herbals makes no medical claims and our products are not intended to diagnose, treat, or heal medical conditions. Women who are pregnant or nursing or persons with known medical conditions should consult their physician before taking any herbal products.
Nuwati Herbal products are not represented to be 'Indian Products' as defined by law.
CATEGORIES