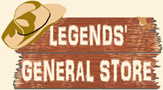 Your cart is currently empty
Custom Postcards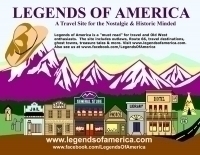 Legends' Custom Postcards
Legends of America's original designed postcards of Route 66, various states, cities & places; the Old West, Native Americans, and More were made exclusively by and for Legends of America. Utilizing our own restored images, photographs taken during our travels, vintage designs, and original art, these custom postcards cannot be found anywhere but right here at Legends Store.
Individually, our custom postcards are $1.45; however, when ordering 25 or more of the same design you save!
Have a store of your own and want to save even more? All of our custom postcards are available for wholesale. See HERE for more information.
*Free shipping offer on postcards excludes our 50 States & D.C. Postcard set, and is standard first class mail through USPS. Orders weighing 3oz and below do not qualify for tracking information. If you would like to upgrade your postcard order to Priority Mail, add our Shipping Upgrade to your cart.