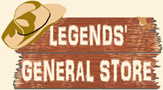 Your cart is currently empty
Arts, Crafts, Handmade, & Repurposed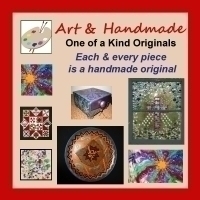 1-of-a-Kind
Featuring original art, handmade items, restored and repurposed vintage merchandise, and more; many of these products cannot be found anywhere, but, right here at the Rocky Mountain General Store! This growing list of creative products include folk art, paintings, drawings, jewelry, collectibles, and much more -- all created by local artisians in the USA.
Of many of the products, there is only one available -- when it's gone, it's gone. As we continually work with a number of artists, the list of products will constantly change. Check back often!
We feature only American artists and all products are Made in the USA!