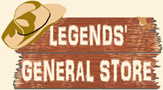 Your cart is currently empty
Nuwati Herbal Balms, Oils and Creams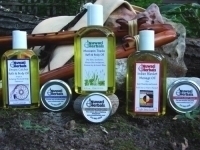 Nuwati Herbal Balms contain a base of Extra Virgin Olive Oil infused with a variety of healing herbs and natural beeswax. We offer balms to soothe aching muscles and joints, help relieve burns and minor skin irritations, promote sleep and relaxation, moisturize dry or cracked skin, assist in opening blocked nasal passages, fade painful bruises and spider veins, and help relieve the pressure of headaches.
Nuwati Herbal Creams are prepared by cooking the herbs of the accompanying tea (Cloud Walking, Laughing Coyote and Moon Cycle) in Extra Virgin Olive Oil to infuse the oil and then it is blended into a thick cream. You apply the creams to pulse points, under the nose, back of the neck, bottom of the feet to draw into the skin. Teams up terrific with the teas!
Nuwati Herbal Body, Bath and Massage Oils are prepared the same way as the balms, minus the beeswax. We offer 4 Body Oils and one Massage Oil. The Body Oils can be used 3 different ways; as a body oil on dry or damp skin or as a bath oil. The Body Oils have an emulsifier added so the oils will blend with water to help cover the skin more evenly when wet. The Massage Oil (Indian Blanket) has extra oils added to assist in massage.
Nuwati Herbal products are handmade in the U.S.A. As the balms, oils and creams are prepared, the herbs are strained from the oil and gathered in large drums. Once a month, the drums are brought to Nuwati's property in Indian Arrow Valley and returned to Mother Earth in a Native American ceremony. Nuwati thanks the plants for their sacrifice.
Disclaimer: These statements have not been evaluated by the Food and Drug Administration. Nuwati Herbals makes no medical claims and our products are not intended to diagnose, treat, or heal medical conditions. Women who are pregnant or nursing or persons with known medical conditions should consult their physician before taking any herbal products.
Nuwati Herbal products are not represented to be 'Indian Products' as defined by law.
CATEGORIES