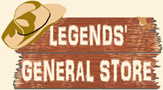 Your cart is currently empty
Old West Magazines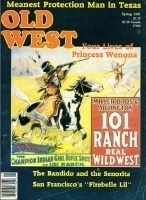 Old West Magazine
- A quarterly publication,
Old West
got its start in the fall of 1964 as a sister publication to
True West
and
Frontier Times
. Published by Western Publications, Inc. of Austin,
Texas
, the magazine featured true accounts of the frontier west and specialized in the reprinting of rare stories on Western Americana. It began as a 100-page publication without advertising and sold for fifty cents a copy. Stories by J. Frank Dobie and Walter Prescott Webb were included.
In the beginning the
magazine
was completely dependent upon newsstand sales and subscriptions, but by the late 1960s it was accepting run-of-book display advertising and classified ads. By the 1970s the magazine decreased in size to sixty-four pages. In 1974 it had an international circulation of almost 130,000.
Old West
, along with Western Publications, Inc. was sold in September, 1979 to Krause Publications. The magazine continued publication until the early 1990s.