20% off
All Nuwati Tea
- Use Coupon
TEA
in Cartview. Sale ends April 7!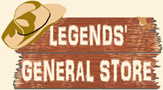 Your cart is currently empty
Vintage Western Magazines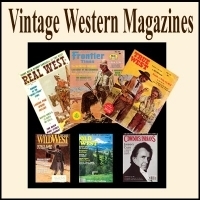 Riding right along with Legends' many historic tales, our hundreds of vintage western magazines expand even more on the stories, characters, and events of the Old West. Featuring hundreds of vintage publications, you'll find True West, which began publication in 1953 and is still published today; Frontier Times, first published under another name beginning in 1910 and continuing through 1985; Old West, a quarterly periodical which got its start in 1964 and continued through 1985; Real West, considered second in line for historical value, only behind True West; and hard to find Other Vintage Western Magazines, such as Horse Tales, Real Frontier, Golden West, and newer publications such as Wild West, Cowboys & Indians, and more. This is one of the largest collections of Old West Magazines on the World-wide Web -- if not the largest. All publications written and published in the USA.