20% off
All Nuwati Tea
- Use Coupon
TEA
in Cartview. Sale ends April 7!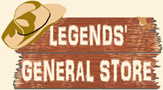 Your cart is currently empty
Historic Films & Images
Our historical documents include a wide variety of DVDs and CDs covering significant and interesting historical events and cultural moments that have shaped our nation. Documents include historic films, antique books, maps, and photographs, covering a wide range of topics from war history, to railroads, folklore, vintage advertising, and lots more.
Made in the USA
CATEGORIES