20% off
All Nuwati Tea
- Use Coupon
TEA
in Cartview. Sale ends April 7!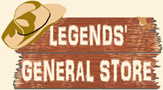 Your cart is currently empty
Old West/Western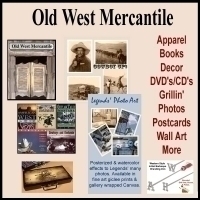 Welcome to the Old West Mercantile! Here, you'll find all kinds of books, postcards, vintage photos, maps, CD's, DVD's and bunches more! These products are perfect gift for the Western Enthusiast! Items for your favorite grill master, get your very own personalized Saloon Sign, if you're treasure hunting for outlaw loot, our antique maps are sure to help, and for those that just can't get enough we've got dozens of Old West books, and even more Old West magazines.
Lastly, over on our Photo Shop, you can choose from thousands of vintage photographs of the Old West, including interesting people, saloons, pioneer life, and bunches more.
CATEGORIES