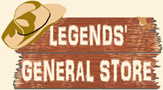 Your cart is currently empty
Old West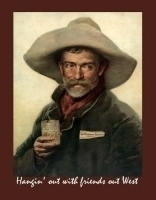 New pricing discount! - Order 5 or more postcards (vintage, new, our designs, or mix and match) and automatically get 20% off!
Old West postcards include new and vintage cards of western characters, scenes, historic sites, and more.
*Free shipping offer on postcards is not available to international customers, excludes our Route 66 Postcard Coloring Book, and is standard first class mail through USPS. Orders weighing 3oz and below do not qualify for tracking information. If you would like to upgrade your postcard order to Priority Mail, or if you are an international customer, add our Shipping Upgrade to your cart.