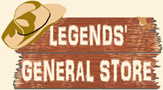 Your cart is currently empty
Symbol Arrowheads - Coyote
Symbol Arrowheads - Coyote - Trickster
Each of these hand-chipped stone arrowheads is inscribed with Native American symbols. Arrow maker and artist Jose Zamora, a member of the Apache tribe, living in Colorado, uses a quill pen and India ink to add the symbols, which signify various strengths such as health, balance, luck, friendship, strength, protection, and more. Each arrowhead, measuring about 1.5", comes with a story card identifying a number of symbols.
Native Americans have long believed that wearing a hand-carved arrowhead, as a talisman around the neck, is a symbol of protection, courage and strength. They also believed that the arrowhead protected them from illness and acted as a guard against the Evil Eye. It would deflect any negative energy, protect them from their enemies and absorb their power.
Carved from sandstone, this cheerful stone of creativity has many healing benefits. Emotionally, sandstone is said to help build and strengthen relationships, encourage truth and promote clarity, balance one's reality and facilitate ease of movement and change. It also dispels abrasiveness, discourages bad tempers, and promotes loving acceptance. Physically, it treats wounds and broken bones, improves water retention, and assists in the restoration of degenerative eyesight, weak fingernails, and thinning hair.
Made in the USA.
Currently there are no reviews for this product. Share your opinion with others, be the first to write a review.