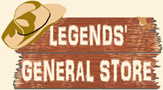 Your cart is currently empty
Totem Worry Stone
SKU:
BBH-TotemStone
Stock:
51
Totem Worry Stone

Nature's spirit stones are created by carving a variety of animal totem images and selected symbols into gemstones to unite the healing properties of the stones with the inherent power of these symbols. Makes a great addition to your Medicine Bag!

The average totem stone is 1 1/2" long x 1" wide and 1/4" thick. 16 designs to choose from, but we'll be adding to the choices we have so come back soon if you don't see what you want.
Choices are:
Buffalo (abundance, prayer)
Butterfly (transformation, grace)
Coyote (humor, adaptability)
Cross (redemption salvation)
Deer (sensitivity, peace)
Dolphin (harmony, wisdom)
Dragon Fly (illusion, need for change)
Eagle (spiritual enlightenment, transcendence)
H Hand (life, creative healing)
Horse (inner power, freedom)
Kokopelli (fertility joy, music)
Moose (self esteme, spontanaity)
Turtle (protection, longevity)
Unicorn (singular, unique)
Wolf (family loyalty, teaching skills)

Worry Bear Z (good health)

Currently there are no reviews for this product. Share your opinion with others, be the first to write a review.