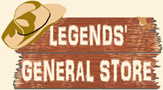 Your cart is currently empty
Fringed Leather Medicine Bag
SKU:
BBH-Jmbo-FBg
Stock:
20
Fringed Leather Medicine Bag
Made in the U.S.A. from soft deer hide, these fringed leather bags measure approximately 5 1/2" long x 3 1/2" wide, with the drawstring end at the top with about 1 1/2" leather fringe at the bottom. Great for Pow Wows, Re-enactments, Living History, home use, and more.
We have different colors as shown, however, numbers vary for each. You can request a color in the order notes before buying but include a backup color choice if you do.
Pick and choose from items to place within your bag to fit your needs, including healing crystals, feather bundles (real duck quill wing feathers commercially cleaned), arrowheads, and more.

A Native American medicine bag or medicine bundle is a container for items believed to protect or give spiritual powers to its owner. In historic times, medicine men and shamans generally carried a large medicine bundle that could carry numerous items such as seeds, herbs, pine cones, grass, animal teeth or claws, horsehair, rocks, tobacco, beads, arrowheads, bones, or anything else of relatively small size that possessed spiritual value to the bundle's owner. Warriors also carried bundles that included items that were important to him such as rattles, animal furs, arrowheads, special stones, or anything that meant something to the owner.
These Products Are NOT Indian Produced or an Indian Product as defined by 26 USA - 605 et Seq
Currently there are no reviews for this product. Share your opinion with others, be the first to write a review.