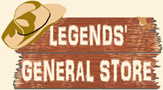 Your cart is currently empty
Anheuser Busch Mini Poster
Anheuser Busch Mini Poster
Anheuser-Busch is an American brewing company headquartered in St. Louis, Missouri. In 1852, German American brewer and saloon operator George Schneider opened the Bavarian Brewery, but after financial difficulties in 1857, he was forced to sell in the late 1850s. In 1860, the brewery was purchased on the brink of bankruptcy by William D'Oench, a local pharmacist, and Eberhard Anheuser, a prosperous German-born soap manufacturer. In 1869, D'Oench sold his half-interest in the company to Adolphus Busch, A German wholesaler who immigrated to St. Louis and married Eberhard Anheuser's daughter, Lilly, in 1861. The brewery then became known as E. Anheuser & Co. The company was renamed Anheuser-Busch Brewing Association in 1879; and in 1880, Adolphus Busch became company president upon Anheuser's death.
As with all breweries in the country, Prohibition dealt a major blow to the company in the 1910s through the 1930s, but the company survived by making brewer's yeast, malt extract, ice cream, and Bevo, a nonalcoholic malt beverage. The company still exists today making Budweiser, Stella Artois, Beck's, Bass Pale Ale, Bud Light, Busch Beer, Landshark Lager, Michelob, Natural Light, and Shock Top.
Poster is available in two sizes:

11x17" is printed on semi-glossy, 48 lb paper.

11x14" is printed on glossy 68 lb photo paper and is perfect for framing.

No watermark or print size will appear on the poster.
Made right here in Missouri, USA!
Currently there are no reviews for this product. Share your opinion with others, be the first to write a review.