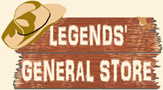 Your cart is currently empty
Pennsylvania - Clarion County on CD - Caldwell's Illustrated Atlas
Caldwell's Illustrated Combination Atlas of Clarion County, Pennsylvania on CD - Created in 1877 from actual surveys by & under the directions of Henry Cring; assisted by C.T. Arms. This is a wonderful atlas comprised of a variety of images, maps, historical details and many other facts related to Clarion County PA in 1877. It consists of 149 pages in total.
The advertising directory pages are particularly interesting for historians of the area as they include the names, occupations and land ownership of all the important people in Clarion County at that time.
Important Note: Beaver, Clarion, Elk, Madison, Mill Creek, Paint and Redbank township maps are missing from this copy of the atlas. Each image file is in MrSid format. This format allows you to see the entire map on your computer screen or drill down to see the smallest details. The original maps are often quite large, as much as 36" long or larger and quite detailed. With the MrSID software, you can manipulate the map to print the entire map in great detail or zoom into a portion of the map in full detail for viewing or printing. You could even bring the images to a local print shop to have the maps reprinted in their full size. (MrSID software is included on the CD.) Made in the USA.
Currently there are no reviews for this product. Share your opinion with others, be the first to write a review.