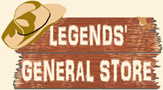 Your cart is currently empty
Arkansas, Kentucky, Louisiana & Tennessee 28 City Panoramic Maps on CD
Panoramic Maps of Arkansas, Kentucky, Louisiana & Tennessee - The panoramic map was a popular cartographic form used to depict U.S. and Canadian cities and towns during the late nineteenth and early twentieth centuries (1847 to 1929.) Known also as bird's-eye views, perspective maps, and aero views, panoramic maps are nonphotographic representations of cities portrayed as if viewed from above at an oblique angle. Although not generally drawn to scale, they show street patterns, individual buildings, and major landscape features in perspective.
Here is a complete list of the city maps included in this collection. Where you see a city listed several times, there are several different maps - either maps created in different years and/or by different map making companies.
Arkansas
1. Hot Springs 1888?
2. Hot Springs. c1890
3. Little Rock 1871
4. Little Rock 1887
5. Van Buren 1888
6. Texarkana 1888?

Kentucky
1. Bowling Green 1871
2. Frankfort 1871
3. Lexington 1871
4. Louisville 1876
5. Southern Exposition, 1884 (Louisville) 1883
6. Paducah 1889
7. Paris 1870
8. Covington/Newport 1938
Louisiana
1. New Orleans 1863
2. New Orleans 1885

Tennessee
1. Chattanooga 1871
2. Chattanooga 1886
3. Chattanooga 1887?
4. Clarksville 1870
5. Harriman 1892
6. Jackson 1870
7. Knoxville 1871
8. Knoxville 1886
9. Memphis 1870
10. Memphis 1887
11. Tennessee Centennial Exposition, 1897
12. Bristol 1912
Each map image on this CD is a super high resolution scan of an original panoramic map. Original maps were often as large as 36" x 36" or even larger. To offer all these maps at 100% detail, they are stored in either MRSid format or in JPEG 2000 format and require special viewers to be able to view all the details in these superb historical maps. Viewers and full viewing instructions for both Windows and Macintosh computer platforms are included on this CD.
Made in the USA.
Currently there are no reviews for this product. Share your opinion with others, be the first to write a review.