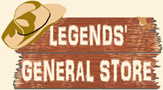 Your cart is currently empty
Railroad Maps Representing Lines from A to C on CD
Railroad Maps Representing Lines from A to C on CD
Historic 1800's Railroad Maps Volume 1 represents Lines from the Alabama & Tennessee River Railroad to the Corpus Christi and Rio Grande Railway and everything in between. CD contains 98 maps.
Railroad maps represent an important historical record, illustrating the growth of travel and settlement as well as the development of industry and agriculture in the United States. They depict the development of cartographic style and technique, highlighting the achievement of early railroaders. Included in the collection are progress report surveys for individual lines, official government surveys, promotional maps, maps showing land grants and rights-of-way, and route guides published by commercial firms.
Maps are stored in MrSID format, which allows you to see the entire map on your computer screen or drill down to see the smallest details. The original maps are often quite large, as much as 36" wide or larger and quite detailed. With the MrSID software, you can manipulate the map to print the entire map in great detail or zoom into a portion of the map in full detail for viewing or printing. MrSID software is included on the CD.
This is a must have collection for any 19th century American railroad buff. With this CD, you will be able to trace the old railroads that made this country great in the 19th century and learn many interesting facts about the various railroad lines both from the provided descriptions and the detailed annotations found on many of the maps.
To use this software, you must install the free ExpressView MrSid software which is included on the CD. This is a 30 second process and will allow you to view and manipulate/print all the maps in this CD collection in full detail. There is a version for Windows platforms and full installation instructions are included on the CD.

Made in the USA.
Currently there are no reviews for this product. Share your opinion with others, be the first to write a review.