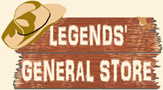 Your cart is currently empty
Oregon Trail (Download)
Oregon Trail Free Download
The Oregon Trail became one of the key migration routes that pioneers crossed on their way to the vast west. Spanning over half the continent the trail proceeded over 2,170 miles west through territories that would later become Missouri, Kansas, Nebraska, Wyoming, Idaho, and Oregon. The long journey through endless plains, rolling hills, and mountain passes, began in Independence, Missouri and ended at the Columbia River in Oregon.
All image downloads have been formatted to print on 8.5x11 paper. Perfect for homework, presentations, or other school activities. You are free to make copies and distribute, if needed.
Click HERE to Download.
Currently there are no reviews for this product. Share your opinion with others, be the first to write a review.