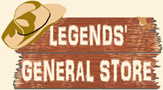 Your cart is currently empty
Golden Spike - Coloring Article (Download)
Golden Spike - Transcontinental Railroad - Coloring Article (Download)
In 1862 a charter was granted by the United States Government for the construction of a railroad from Omaha, Nebraska to the Pacific coast. At that time, the only states west of the Mississippi Valley, in which any railroad construction of importance existed, were Iowa and Missouri.
The construction of extensive railways; however, and particularly the consolidation of small, experimental lines into large systems, dates from the days of the discovery of gold in California. The nation did not begin to realize the extraordinary possibilities of the vast Western territory until its attention was suddenly and definitely concentrated on the Pacific by the annual addition of over fifty million dollars to the circulating medium.
PDF download (link to download sent in order confirmation email and also found in account area after checkout)
Currently there are no reviews for this product. Share your opinion with others, be the first to write a review.