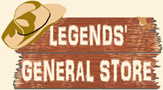 Your cart is currently empty
Reincarnation Beliefs of North American Indians
SKU:
bk-bp-nv-rb
Stock:
95
*Note:
This product cannot be redeemed using rewards points.
Reincarnation Beliefs of North American Indians
This book provides an in-depth look at spiritual experiences about which very little has been written. Belief in reincarnation exists not only in India but in most small tribal societies throughout the world, including many Indian groups in North America.

The stories and commentary presented here are well researched and drawn from anthropological records and other reliable sources of information. Learn about a Winnebago shaman's initiation, the Cherokee's Orpheus myth, the story of "A Journey to the Skeleton House" from the Hopi, the Inuit man who lived the lives of all animals, the Ghost Dance, and other extraordinary accounts.
by Warren Jefferson
208 pages
Published 2009


Published by Native Voices. Shipped direct from Book Publishing Company, Summetown, TN.
Currently there are no reviews for this product. Share your opinion with others, be the first to write a review.