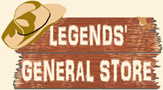 Your cart is currently empty
American Advertising Signs - Coloring Article (Download)
American Advertising Signs - Coloring Article (Download)
Long before America was found, explored and colonized, commerce flourished in the Old World where various methods of advertising were used to promote trade. Notice boards were placed outside houses and businesses indicating what could be had within, wine vendors gave free samples in the streets, and actors paraded around attempting to entice onlookers into theaters. These ideas and more came with the colonists when America was young. Learn more in this brief one page article and as an added bonus coloring page, enjoy just a few of the signs we've seen in our travels.
All image downloads have been formatted to print on 8.5x11 paper. Perfect for homework, presentations, or other school activities.
PDF download (link to download sent in order confirmation email and also found in account area after checkout)
Currently there are no reviews for this product. Share your opinion with others, be the first to write a review.