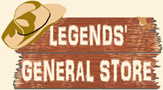 Your cart is currently empty
Bleeding Kansas & the Missouri Border War E-Article
Bleeding Kansas & the Missouri Border War E-Article
Bleeding Kansas, also known as the Kansas-Missouri Border War, was a series of violent events that took place between 1854 and into the Civil War, between anti-slavery Free-Staters and pro-slavery advocates.
What an interesting piece of history to explore! Did you know that most historians believe that the Civil War began as a result of what has become known as "Bleeding Kansas?" When the Kansas-Nebraska Act allowed the Kansas Territory to be settled and eventually become a state, there were a lot of people who fervently believed that by the state becoming a "Free-State," the tides could be turned in the ongoing issue between pro-slavery advocates and abolitionists. No sooner had the territory been approved for settlement when eastern anti-slavery groups began to populate the area with supporters. Alternately, southern supporters saw the same opportunity and a flood of pro-slavery supporters rushed in from nearby states, especially Missouri.
Download includes 20 pages of the story, historic sites & museums, map of sites, and additional links to more stories, resources, and lesson plans.
PDF download (link to download sent in email and also found in account area after checkout)
Currently there are no reviews for this product. Share your opinion with others, be the first to write a review.