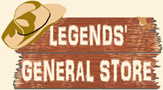 Your cart is currently empty
Battle of Chattanooga, Tennessee Summary (Download)
Battle of Chattanooga, Tennessee Summary Free Download
At dawn, the hills of Sharpsburg, Maryland, thundered with artillery and musket fire as the Northern and Southern armies struggled for possession of the Miller farm cornfield during the Civil War. For three hours, the battle lines swept back and forth across the land. More lives would be lost on September 17, 1862, than on any other day in the nation's history.
All image downloads have been formatted to print on 8.5x11 paper. Perfect for homework, presentations, or other school activities. You are free to make copies and distribute, if needed.
Click HERE to Download.
Currently there are no reviews for this product. Share your opinion with others, be the first to write a review.