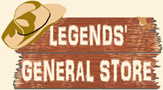 Your cart is currently empty
Antietam, Maryland. Battlefield (Download)
Antietam, Maryland. Battlefield Free Download
Photo, probably taken on the afternoon of Sept. 18, 1862 (the day after the battle), shows a man with binoculars on the hill in front of McClellan's headquarters looking towards Antietam Creek. The smoke is from campfires, and the inactive artillery unit is thought to be General Andrew A. Humphreys' Fifth Corps division. Photo by Alexander Gardner.
All image downloads have been formatted to print on 8.5x11 paper. Perfect for homework, presentations, or other school activities. You are free to make copies and distribute, if needed.
Click HERE to Download.
Currently there are no reviews for this product. Share your opinion with others, be the first to write a review.