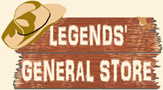 Your cart is currently empty
Tumbled Agate Stones
Tumbled Agate Stones
Ten small agate stones to aid in your crystal healing.
A variety of Chalcedony, agate comes in numerous colors and is known for providing protection, strength and harmony for the body, mind, and spirit. Emotionally, it can eliminate and transform negativity, enhances mental function and creativity, improves concentration, perception and analytical abilities; and soothes and calms, healing inner anger or tension and creates a sense of security and safety. It is also known as a good luck stone.
Physically, it heals eyes, tooth and gum issues, stomach and uterus; cleanses the lymphatic system, the pancreas and detoxification overall; strengthens blood vessels, heals skin disorders, helps with insomnia. A very protective stone it was historically placed in water for cooking or drinking to dispel sickness and used on the breastplates of armor to give warriors strength and energy.
Stones average 1/4"-1/2" in size, come in a variety of colors and are bagged.
Currently there are no reviews for this product. Share your opinion with others, be the first to write a review.