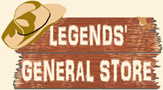 Your cart is currently empty
Silk Kachina Scarf - Turquoise & Pink
Price:
0.00
$24.95
$22.95
Silk Kachina Scarf - Turquoise & Pink - This beautiful 100% Silk Scarf features colorful Kachinas popular with the southwest Native American tribes. This oversized scarf, measuring 51x51" can be wrapped and/or tied to be utilized for a number of purposes including as a turban, headband, belt, cape, shirt, bag, necklace, and with two scarves -- even a dress.
Made from 100% Twill Silk, this fabric combines the utilitarian strength of the twill weave with the natural strength and beauty of silk. Though made for strength, the fabric still maintains its soft and smooth texture, making it easy to drap and tie.
Its kachina design is representative of the very expensive Hermes Kachina scarves that were popular in the early 1990s and sell today for hundreds and even thousands of dollars.
See these great ideas on the many wonderful ways that a large scarf such as this can be tied and draped to be worn in numerous ways.
Imported
Currently there are no reviews for this product. Share your opinion with others, be the first to write a review.