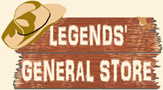 Your cart is currently empty
Oregon Trail Map 11x17 Poster
Oregon Trail

Map 11x17 Poster
The Oregon Trail became one of the key migration routes that pioneers crossed on their way to the vast west. Spanning over half the continent the trail proceeded over 2,170 miles west through territories that would later become Missouri, Kansas, Nebraska, Wyoming, Idaho, and Oregon. The long journey through endless plains, rolling hills, and mountain passes, began in Independence, Missouri and ended at the Columbia River in Oregon. Reproduction of 1932 map by William Forsyth McIlwraith and published by Binfords & Mort. Map is elaborately illustrated showing emigrant scenes, pioneer portraits, state seals, and wagon trains, and more.
Vintage image has been restored and Oregon Trail facts added to the bottom. Perfect for students.
Printed on semi-glossy, 48 lb paper and measures 11" x 17".
Printed and shipped from Missouri.
Currently there are no reviews for this product. Share your opinion with others, be the first to write a review.