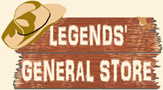 Your cart is currently empty
Small Smudge Sage Bundle & Feather
Small Smudge Sage & Feather
The Native American practice of smudging is the burning of certain herbs to create a cleansing smoke bath to purify a person, a room, or ceremonial ritual space, tools and objects to clear negative energy and protecting the physical and spiritual bodies. Held sacred by many indigenous cultures, smudging can bring also bring physical, spiritual and emotional balance. Once the herbs are burned, the smoke is washed over the person or object with a Feather.
This smudge bundle is more symbolic of the practice, rather than practical use. The bundle includes:
Sage - A miniature sage bundle (about 2.5" long) that represents the plant kingdom. Sage is held sacred by many Native Americans because of it's effective purifying energies. It heals by providing balance and cleanses the body and mind of negative spirits. It is also a powerful healing herb for a number of medical ailments.

Feather - This small feather (about 2" long) represents the animal kingdom and is used in smudging rituals with Sage. This ceremony is performed to cleanse out negative energy and to replenish positive, healing energy. When the sage is burned, the smudge feather is used to brush the smoke over the person or object being blessed.
These are a perfect fit for the small medicine bags.
Made in the USA.
Currently there are no reviews for this product. Share your opinion with others, be the first to write a review.