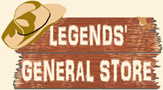 Your cart is currently empty
Small Medicine Bag
Small Medicine Bag
These pouches are made from soft deer hide and measure 3" in length and 2.5" in width at the bottom of the bag, 2" width at the top. Comes with a 26" attached neck cord, for wearing around your neck. Silver plated concho is about 1-1.5".
Pick and choose from a number of items to place within your bag to fit your needs.
A Native American medicine bag or medicine bundle is a container for items believed to protect or give spiritual powers to its owner. Varying in size, it could be small enough to wear around the neck or it could be a large bag with a long strap called a "bandolier." The size of the bag is determined by how many items need to be carried. In historic times, medicine men and shamans generally carried a large medicine bundle that could carry numerous items such as seeds, herbs, pine cones, grass, animal teeth or claws, horse hair, rocks, tobacco, beads, arrowheads, bones, or anything else of relatively small size that possessed spiritual value to the bundle's owner. Warriors also carried bundles that included items that were important to him such as rattles, animal furs, arrowheads, special stones, or anything that meant something to the owner.
This product is amazing and super high quality. I made a necklace out of it, and I wear it every day.