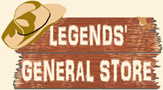 Your cart is currently empty
American Indian Cooking & Herb Lore
SKU:
PB-AIC
Stock:
Out of Stock
American Indian Cooking & Herb Lore, By J. Ed Sharpe & Thomas B. Underwood
Originally published in 1973, this little book continues to be a source of tasty, simple recipes for hundreds of thousands of cooks. The authors write;
"This book has it's source in people like Molly (Runningwolfe) Sequoyah. She lives in the Big Cove section of the Qualla Boundary in Western North Carolina, and belongs to the Eastern Band of Cherokees. She respresents many of the older Indian Women in this country who have a rich and interesting background of food and herb gathering, preparation and use.
Although many of the traditional dishes and formulas have been reduced to recipe form, there are many also that live only in the minds and memories of people like Molly. To her and to many like her we owe our gratitude for helping us make this book possible."
Chapters include:
Vegetables and Wild Plant Foods
Selu - The Mother of Corn (a legend)
Wild Meat - Animal, Fowl and Fish Foods
Kanati - The Origin of Game Hunting (a legend)
Indian Beverages, Soups, and Broths
A Gift From Heaven (a legend)
Indian Breads
Herbs and Their Uses
32 pages (Paperback - Unused, New Condition)
Currently there are no reviews for this product. Share your opinion with others, be the first to write a review.