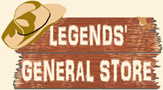 Your cart is currently empty
Colorado Blue Spruce Seeds
SKU:
dt-spruce
Stock:
Out of Stock
Colorado Blue Spruce Seeds
Grow your own Blue Spruce with this cup of native soil and seeds that is ready to produce full-sized Blue Spruce trees to beautify the earth. One of the most popular ornamental conifers, the Colorado Blue Spruce is a truly magnificent sight with its silvery blue-green coloring and perfect Christmas tree shape. The Colorado blue spruce was first discovered on Pikes Peak in 1862 and its fame spread quickly. Today it is one of our most widely planted landscape trees . Not only is it beautiful but has long been used by Native Americans for healing purposes.
The Navajo and Keres tribes used this tree as a traditional medicinal plant and a ceremonial item, and twigs are given as gifts to bring good fortune. Infusion of the needles in a warm bath is said to relieve the symptoms of rheumatism. Other parts of the tree have been used in the treatment of colds or stomach ailments. Spruce oil is derived from the bristly, needlelike, leaves and twigs of spruce trees, in which natives used in ointments and salves with honey, and alum to treat skin problems, such as boils, burns, skin inflammation, sores, and wounds. They also chewed the balsam of spruce as a chewing gum and spread it as caulking or glue. Its medicinal uses continue today in treating respiratory conditions, cuts, wounds, and swelling; pain associated with inflammation, bone pain and joint pain, and more. The various elements of Blue Spruce have also been used in households as a disinfectant, furniture polish, air freshener, and an insecticide.

This Colorado Blue Spruce kit includes everything required to start a beautiful tree from seeds.
Made in the USA.
Currently there are no reviews for this product. Share your opinion with others, be the first to write a review.