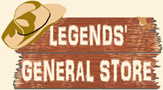 Your cart is currently empty
California Missions DVD
California Missions DVD or Blue Ray
Experience the history, culture and heritage of all 21 missions that comprise California's Historic Mission Trail roughly tracing El Camino Real (The Royal Road) resulting in the birth of several major cities in California.
Featuring:
All 21 California Missions which were established in Alta California, over a route of nearly 600 miles, creating the northernmost section of California's El Camino Real.
From San Diego to Sonoma, these missions established a foothold in California for the Spanish Crown, introducing a new culture, spreading European religion, agricultural practices, and eventually forms of government.
Beginning in 1769 Spanish Franciscan missionaries led by Father, now Saint, Junípero Serra began establishing missions, the first of which was San Diego de Alcalá.
Today, most of the California missions are still active parish churches and welcome visitors to appreciate mission architecture, cultural treasures, historic museums, and rediscover the origins of modern California.
Made in the USA. Running time 76 minutes.
Preview:
Currently there are no reviews for this product. Share your opinion with others, be the first to write a review.