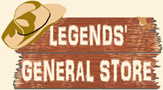 Your cart is currently empty
Civil War: America Divided - DVD
SKU:
MV50656
Stock:
Out of Stock
Civil War: America Divided - DVD
The American Civil War pitted brother against brother, and in the end, it created a nation. Discover the issues in the unprecedented election of 1860, an election that tore a young nation apart.
Civil War: America Divided is a breathtaking 10-part journey into the bloodiest war in American history, and more than a retelling of history, it brings history to life. Through historical photos and masterfully crafted battlefield re-enactments, experience the war through the soldier's point-of-view. Civil War: America Divided takes you into the battlefields on American soil and explores the events that led to the Firing on Fort Sumter and on through to the surrender at the Appomattox Court House.
Episodes include:
1. Two Nations
2. Shifting Fortunes
3. Advance and Retreat
4. Scales of War
5. It is Well That War is So Terrible
6. Give Them Cold Steel
7. Season of Change
8. If It Takes All Summer
9. Marching Through Georgia
10. Lost Cause
Plus, Bonus Slide Show!
Made in the USA
Currently there are no reviews for this product. Share your opinion with others, be the first to write a review.