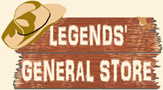 Your cart is currently empty
EZ66 Guide for Travelers (2023's NEW 5th Edition) *Free Shipping In the USA
***NOW Shipping the new 2023 5th Edition EZ66 Guide for Travelers ***
Newly updated for 2023, This is the ultimate guide for finding and exploring the Route driving from the WEST or the EAST. Its maps and directions are comprehensive yet easy to follow. The spiral-bound guide stays open to the pages you are reading while you are driving or riding. Also includes attractions, tips, other sources, and games. Convenient 5 1/2" x 8 1/2", 216 page, paperback format.

Free Shipping in the U.S. (Media Mail), or choose between First Class and Priority Mail.
(See related products for additional 66 Guides and package deals)
Notes from the Author, Jerry McClanahan: "We are rather proud of this new edition. I traveled ALL of the directions in the EZ Guide, (mostly both ways) last year and then spent many, many months revising.

I added 14 pages to expand the text and maps, plus 8 "blank" pages for autographs and stamps. Most OPTIONS and SIDE TRIPS were reworked to make them even EZer to choose and follow, especially in complex city areas, with new maps as needed.

Of course, the EZ 66 is still chock-full of recommendations for classic motels and eateries, museums, attractions, GIANT ALERTS, and other cool stuff to make your trip fun. The beauty of the EZ 66 Guide is that you can choose to take an easy, simpler trip by merely following the "boxed" westbound or eastbound directions.

OR, you can add to your adventure by choosing any or all of the OPTIONS and SIDE TRIPS! The EZ 66 is your interactive guide to developing and enjoying the best Route 66 trip for your time and tastes!

Pick what you want. Hop on and off. Do part or all, east or west, drive the dirt or stick to pavement...it is all up to you! The 5th Edition of the EZ 66 Guide will help you experience the REAL, AUTHENTIC ROUTE 66!"
BONUS OFFER from LOA -
Add & Save $ on our Route 66 Postcard Coloring Book.
If you love Route 66, enjoy coloring, and like to share with others, this book is for you! The Route 66 Postcard Coloring Book, from Legends Of America, contains 20 postcards of various places along America's Mother Road, each ready for your own artistic touch. Then after you color, remove each and send it as a postcard. Complete with stamp placement on the back, and information on each location. Or, keep your finished work as a reminder of fun times traveling Route 66.
Postcards after removal from book are 5x7". Book is 5x8". Book designed, printed, and published in Missouri, U.S.A.
Currently there are no reviews for this product. Share your opinion with others, be the first to write a review.