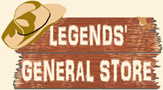 Your cart is currently empty
Native America (Voices From The Land) 2 Disc DVD
Native America (Voices From The Land) 2 Disc DVD
A Historical Overview of America's Indigenous People

A Fascinating Collection of 32 Documentaries

Take a captivating journey through Native North-American culture, past and present with this compelling documentary collection.

Fascinating features focus on dozens of tribes including:
Navajo
Pueblo
Nez Perce
Hopi
Apache
...and many more!

This compelling documentary collection examines Native North-American culture, past and present, and its attempts to halt assimilation and retain native cultural traditions. Through historical and contemporary photographs, paintings, artwork, archive footage, reenactments and interviews, the rich culture and history of America's aboriginal people is showcased across 32 unique and important features. Witness the struggles and hardships, the practices and traditions, the art and beauty of this country's natives past, present and future.

Contents:
1. After the White Man Came
2. Corn Dancers
3. The Desert People
4. Do We Want Us To?
5. Earthshapers
6. Eskimos: Winter in Western Alaska
7. The Excavation of Mound 7
8. I Will Fight No More Forever
9. An Indian for a Change
10. Indian Pottery of San Ildefonso
11. Indian to Indian
12. Lesson in Archaeology
13. Lewis and Clark
14. Maxidiwia
15. Miracle on the Mesa
16. Native American Art
17. Navajo Canyon Country
18. Nez Perce: Portrait of a People
19. Pablita Velarde - An Artist and Her People
20. Pecos
21. People of the Macon Plateau
22. Pueblo Heritage
23. Santa Fe
24. Seminoles of the Everglades
25. Spanish Empire in the New World
26. Spirit of the Earth
27. Tahtonka - Plains Indian Culture
28. Voyage of Discovery
29. We Belong to the Land
30. White Fawn's Devotion
31. Canyon Voices
32. Cataloochie: The Center of the World
From Mill Creek Entertainment.
Made in the USA
Currently there are no reviews for this product. Share your opinion with others, be the first to write a review.