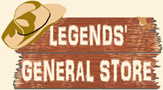 Your cart is currently empty
TRAIL OF TEARS (A NATIVE AMERICAN DOCUMENTARY COLLECTION) 2 Disc DVD
SKU:
MV50916
Stock:
Out of Stock
TRAIL OF TEARS (A NATIVE AMERICAN DOCUMENTARY COLLECTION) 2 Disc DVD
Native Americans have experienced a history full of oppression and racism. Since the period when Native tribes were found on this continent at the time of its discovery, the British and American governments disregarded Native Americans as the owners of the territory they occupied and used aggressive force to take their lands and destroy their people.

This harrowing and compelling compilation of 4 award-winning documentary programs chronicles the struggles of the Native American culture from the forced relocation known as the Trail of Tears to the current issues faced by America's aboriginal people.

TRAIL OF TEARS: CHEROKEE LEGACY Not Rated - Color/B&W - 120 min
This two hour documentary explores one of the great historical tragedies of America's aboriginal people. In 1830, eager to gain access to lands inhabited by Native Americans, President Andrew Jackson enacted the Indian Removal Act which forced the Cherokee Nation to leave their homeland and relocate into unchartered territory. Many of these forced settlers suffered from exposure, disease and starvation and upon arriving in Indian Territory, they arrived with no past and no future.

NATIVE AMERICAN HEALING IN THE 21ST CENTURY Not Rated - Color/B&W - 60 min
This comprehensive look at the ancient health and healing methods of American aboriginals uncovers the invaluable contributions that Native Americans made to early frontier living, showing how many of the healing plants and herbs that early European settlers were taught by the aboriginal people are still important sources of today's modern methods of maintaining health.

BLACK INDIANS: AN AMERICAN STORY Not Rated - Color/B&W - 60 min
This award-winning feature examines a minority group that is discounted and often ignored by mainstream media. Sharing a common past, many African Americans and Native Americans have combined to create a unique culture that has meshed the traditions and fine heritage of both. Little known, little documented and often marginalized, this group has become all but invisible at the dawn of the new millennium.

OUR SPIRITS DON'T SPEAK ENGLISH: INDIAN BOARDING SCHOOL Not Rated - Color/B&W - 60 min
This compelling documentary feature gives the Native American perspective on Indian Boarding Schools and uncovers the dark history of U.S. Government policy which took Indian children from their homes, forced them into boarding schools and enacted a policy of educating them in the ways of Western Society. This award-winning film gives a voice to the countless Indian children forced through a system designed to strip them of their Native American culture, heritage and traditions.
From Mill Creek Entertainment.
Made in the USA
Currently there are no reviews for this product. Share your opinion with others, be the first to write a review.