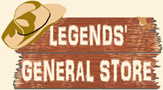 Your cart is currently empty
Wash My Pain Away Bath Salt (For Aches and Pains) - 18 oz
Wash My Pain Away Bath Salt (18 oz)
Gets rid of the aches and pains of daily life as you soak in the minerals, herbs and oils. Let go of all the negativity as it flows with the pain, down the drain. When you're finished with your soaking, apply Nuwati Herbals' Indian Blanket Balm to those specific troublesome spots.
Packaged in a non-breakable 18oz PET jar. Great size for a distinctive gift!
Ingredients: Minerals: Sea Salt, Epsom Salt, Baking Soda. Herbs: Herbs - Ginger, Marshmallow Root, Mullein, White Willow Bark, Wintergreen, Wormwood, Yarrow, plus Crystallized Orange Peel. Essential Oils - Coriander, Eucalyptus, and Rosemary.
Made in the USA!
Currently there are no reviews for this product. Share your opinion with others, be the first to write a review.