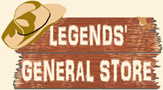 Your cart is currently empty
PostmarkArt - All Four Limited Edition Prints
SKU:
66-postmark
Stock:
1
Price:
0.00
$600.00
$195.00
Postmark Art - All 4 Limited Edition Prints - New, Never Used, Still in Original Box
66 & More -

Route 66 Artwork that actually traveled the length of Route 66. Limited edition of signed and numbered print commemorating the 70th anniversary of Route 66. This document is displayed in museums, shops, and iconic stops across the Mother Road. Document size = 24" x 36". Limited Edition Giclee Print #1706 of

2,448. Retail is $150

Texas Sesquicentennial -

Commemorating the

150th anniversary of Texas Statehood, this document traveled

23,000 miles, accumulating hundreds of postmarks.

Document size =

26" x 23".

Limited Edition Giclee Print #706 of

1,500.

Retail is $150

Oklahoma Land Rush - The first Postmark Artwork Document ever created titled the Adventure Centennial Document represents well over 5,000 miles of travel within the Cherokee Strip Land Run Territory and Indian Territory in the state of Oklahoma.

Document size =

18" x 25".

Limited Edition Giclee Print #2184 of 2

,500.

Retail is $150

Oklahoma and Friends - Over 23,000 miles of travel obtaining hundreds of postmarks within the state of Oklahoma.

Document size =

24" x 36".

Limited Edition Giclee Print #706 of 1

,500.

Retail is $150.
Each limited edition print normally retails for $150 or $600 for all four.
Ken Turmel - Artist, veteran, retired postal worker, and Road Trip Enthusiast created four original PostmarkArt pieces. His "PostmarkArt" works consists of mint postage stamps placed on colorful, hand-painted backgrounds of state border outlines. These large pieces of artworks are then hand-carried to hundreds of post offices throughout the United States, specifically for the purpose of acquiring historically significant postmarks to be placed directly atop the original artwork background. Each postmark is inked in its own city and mile by mile, the artwork blossoms into a wonderful collage masterpiece. His methodical procedure of personally delivering each artwork to each and every post office is never compromised. Creating a large PostmarkArt project is extremely time and cost sensitive.
The "pictorial postmarks" which were placed on the artworks, commemorating specific celebrations along Ken's postmarking routes, have all expired and have been destroyed by the postal service according to regulations. This means that the PostmarkArts become historical documents at the same time as they are being created. These works have been acclaimed to be a "first of its kind" by over 1000 postmasters and postal officials, including many confirmations from various museums, collectors and professional artists.
Currently there are no reviews for this product. Share your opinion with others, be the first to write a review.