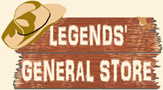 Your cart is currently empty
Alaska's Katmai, Lake Clark & Alagnak, Bears & Fish DVD
Alaska's Katmai, Lake Clark & Alagnak, Bears & Fish DVD or Blue Ray
Katmai National Park & Preserve: This is one of the best places in the world to observe brown bears. Situated at the mouth of the Brooks River, along the shore of Naknek Lake, Brooks Camp has special platforms for incredible brown bear viewing as they hunt for food in & near the river. Bears & humans have been in harmony at Brooks Camp for over 30 years & is one of the finest examples in the world of peaceful human / animal coexistence.
Sockeye Salmon: The life blood of the Brooks River Ecosystem. Just about every living thing here benefits from the presence of salmon, including world-class sportfishing for anglers!
Katmai National Park & Preserve is also famous for the Novarupta Volcano, site of the largest volcanic eruption of the 20th century, resulting in the Valley of Ten Thousand Smokes.
Lake Clark National Park & Preserve: Remote, undeveloped, beautiful & vast. The tallest mountains in the park are both active volcanoes: Mount Redoubt & Mount Iliamna. The park includes many streams and lakes vital to the Bristol Bay salmon fishery.
Alagnak Wild River: The most popular fly-in fishing location in all of southwest Alaska. Anglers pursue all 5 species of salmon plus rainbow trout, char & grayling!
Made in the USA. Running time 50 minutes.
Preview:
Currently there are no reviews for this product. Share your opinion with others, be the first to write a review.