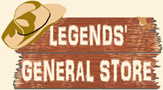 Your cart is currently empty
Ohio's Cuyahoga Valley & Other National Park Service Units DVD
Ohio's Cuyahoga Valley & Other National Park Service Units DVD or Blue Ray
Cuyahoga Valley National Park is Ohio's ONLY National Park!
Though a short distance from the urban areas of Cleveland and Akron, Cuyahoga Valley National Park is an oasis of nature, where you can walk or bike the scenic Towpath Trail to follow the historic route of the Ohio & Erie Canal.
Cuyahoga Valley Scenic Railroad offers a nostalgic trip through the picturesque Cuyahoga Valley.
Beaver Marsh is an important bird area that was once a car junk yard. Now a diverse wetland and home to not only beavers, but also herons, turtles, amphibians, and many aquatic plants.
Geologic Revelations found at Brandywine Falls, Tinker's Creek Gorge and Ledges Conglomerate exemplify ancient geologic forces at work. While very old 350-million-year-old rocks are common, newer 150-million- or 50-million-year-old rocks are hard to come by.
Canal & Boston Store Visitors Centers are where you can learn about the series of locks between Lake Erie & the Ohio River as well as historic canal boat building with the help of engaging volunteers & interpretive park rangers.
Greenfield Berry Farm is a sustainable farm supporting the agricultural history of the valley.
Other National Park Service units featured in this program include: Dayton Aviation Heritage National Historic Park, First Ladies National Historic Site in Canton, two National Historic Sites honoring former presidents James A. Garfield and William Howard Taft, Perry's Victory and International Peace Memorial which commenorates the Battle of Lake Erie... the scene of one of the most significant battles in the War of 1812. Plus the lasting peace we share with Britain and Canada that followed the War.
Made in the USA. Running time 50 minutes.
Preview:
Currently there are no reviews for this product. Share your opinion with others, be the first to write a review.