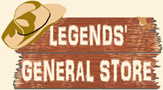 Your cart is currently empty
Hawaii Volcanoes, Hana Belt Road & Uss Arizona Memorial DVD
Hawaii Volcanoes, Hana Belt Road & Uss Arizona Memorial DVD or Blue Ray
The Hawaiian Islands are the most remote major island group on earth.
Maui Volcanoes / Haleakala National Park: Enjoy stark volcanic landscapes and sub-tropical rain forest. Lindbergh Grave: Aviator, Charles Lindbergh, lived his last days on the lush Hana coast and is laid to rest at Palapalo Ho'omau Church Cemetery.
Road to Hana / Hana Belt Road: Maui's Hana Highway is a wonder to behold, complete with 600+ curves & 50+ bridges punctuated by spectacular waterfalls, beaches & rugged surf battered coast.
Volcanoes National Park: Kilauea Volcano is one of nature's most spectacular lava spewing hot spots. Erupting for nearly 30 years, it's added about 500 acres of new land to the Big Islands' southern shore.
USS Arizona Memorial / WWII Valor In The Pacific: December 7, 1941, Pearl Harbor was the scene of a massive attack on America. Today the USS Arizona memorial is the anchor for a monument to America's eventual victory in the Pacific and to the many brave servicemen and civilians who lost their lives on that fateful day.
Made in the USA. Running time 54 minutes.
Preview:
Currently there are no reviews for this product. Share your opinion with others, be the first to write a review.