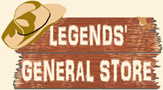 Your cart is currently empty
Arches, Canyonlands & Natural Bridges DVD
Arches, Canyonlands & Natural Bridges DVD or Blue Ray
Southern Utah is arguably one of the most striking & spectacular examples of natures vast and varied art…a canvas of desert sand & sandstone punctuated by a flor of junniper, grass and cactus.

Arches: Over 2,000 natural sandstone arches, the most famous is Delicate Arch, plus many other unusual rock formations. In some areas, millions of years of geologic history have been exposed by the forces of nature. The unique features of this park create a breath taking of contrasting colors, rock formations and character.

Canyonlands: Preserves a colorful landscape eroded by the Colorado River and its tributaries into countless cuts, canyons, mesas and buttes. The rivers divide the park into four distinct districts each with it's own personality. Rock Crawling: An exciting avocation pursued by enthusists on nearby non-park lands near Moab.

Natural Bridges: One of the finest examples of natural stone architecture in the southwest with three natural bridges formed when meandering streams slowly cut through the canyon walls.
Made in the USA. Running time 50 minutes.
Preview:
Currently there are no reviews for this product. Share your opinion with others, be the first to write a review.