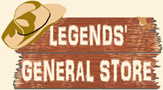 Your cart is currently empty
Lynchings, Hangings & Vigilante Groups by Kathy Weiser and Legends of America (Signed)
Lynchings, Hangings & Vigilante Groups by Kathy Weiser and Legends of America
Execution by hanging was the most popular legal and extralegal form of putting criminals to death in the United States from its beginning. Brought over to the states from our English ancestors, the method actually originated in Persia (now Iran) about 2,500 years ago. Hanging soon became the method of choice for most countries, as it produced a highly visible deterrent by a simple method.
It also made a good public spectacle, considered important during those times, as viewers looked above them to the gallows or tree to watch the punishment. Legal hangings, practiced by the early American colonists, were readily accepted by the public as a proper form of punishment for serious crimes like theft, rape, and murder. It was also readily practiced for activities that are not considered crimes at all today, such as witchcraft, sodomy and concealing a birth.
Autographed. 8.5 x 5.5 x 0.2 inches, paperback -- 78 pages. Published by Roundabout Publications, 1st edition, January 2014.
Also available for Kindle through Amazon for only $3.99 (Separate Shopping Cart/Amazon) - Click HERE for KINDLE
Currently there are no reviews for this product. Share your opinion with others, be the first to write a review.