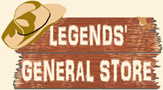 Your cart is currently empty
Cherokee Rose Soap - Spiritual Cleansing (4oz)
Cherokee Rose Soap – Spiritual Cleansing Handcrafted Natual and Organic Herbal Soap (4oz)
Lift your spirits with the open and fresh scent of this soap.
Ingredients: Saponified oils of safflower and/or sunflower, palm, coconut, essential oils of sage, lemongrass, spearmint, lavandin, rosemary extract and calendula petals.
Made in the USA by Nuwati Herbals
Legend of the Cherokee Rose
When the Trail of Tears started in 1838, the mothers of the Cherokee were grieving and crying so much and it was difficult to help their children survive the journey. The elders prayed for a sign that would lift the mothers spirits to give them strength. The next day a beautiful rose began to grow where each of the mothers' tears fell. The rose is white for their tears, a gold center represents the gold taken from Cherokee lands, and the seven leaves on each stem for the seven Cherokee clans. The wild Cherokee Rose grows along the route of the Trail of Tears into eastern Oklahoma today.
Note: Nuwati soaps only use certified organic palm oil from South American countries that is grown and produced using high levels of sustainability. Nuwati soaps do not source any palm oil out of southeast Asia or Indonesia where there is a basic problem of deforestation and diminishing animal habitats.
Currently there are no reviews for this product. Share your opinion with others, be the first to write a review.