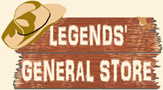 Your cart is currently empty
Indian Thyme Soap - Antibacterial (4oz)
Indian Thyme Soap – Antibacterial Handcrafted Natual and Organic Herbal Soap (4oz)
If you are on 'Indian Time' then you dance to your own drum and set your own pace. Take the 'thyme' to enjoy the scents in this herbal cleansing soap!
Ingredients: Saponified oils of safflower and/or sunflower, palm, coconut, essential oils of lavandin, rosemary, patchouli, lemongrass, thyme and clove bud, chlorophyll, cloves and rosemary extract.
Made in the USA by Nuwati Herbals
Note: Nuwati soaps only use certified organic palm oil from South American countries that is grown and produced using high levels of sustainability. Nuwati soaps do not source any palm oil out of southeast Asia or Indonesia where there is a basic problem of deforestation and diminishing animal habitats.
Currently there are no reviews for this product. Share your opinion with others, be the first to write a review.