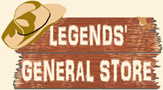 Your cart is currently empty
Body Strengthening Tea Package
SKU:
NTSPackage
Stock:
Out of Stock
Tea - Body Strengthening Package (Save $ Off Retail price!)
Two Teas to help strengthen your physical frame and your body from the inside out! Includes 2oz Buffalo Bone Tea and 3 Oz Warrior Tea.
Buffalo Bone Tea - 2oz - For Stronger Bones, Joints and Connective Tissues. Also helps strengthen hair, skin and nails.
The Warrior Tea 3oz - Super Antioxidant Tea.
Note: All Nuwati Herbals Teas can be effective hot, cold, room temperature, sweetened or unsweetened. It is just important to get the herbs into your body.
Currently there are no reviews for this product. Share your opinion with others, be the first to write a review.