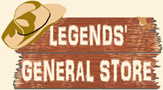 Your cart is currently empty
Animal Tracks Oil - 2oz
Animal Tracks Oil - 2oz
For Minor Skin Irritations, Hot Spots, Cuts, Burns, Rashes, and Dry Skin. Promotes Healthy Coats.
Directions: Clean affected area. Drizzle oil onto your pet's skin or put a small amount of oil in your hand and apply. For a healthier coat massage Animal Tracks Oil into pet's fur or add a capful to a warm bath.
Ingredients: Plantain, Calendula, Mullein, White Willow Bark, Extra Virgin Olive Oil.
Made in the USA.
This stuff works! We use it on our Mr. Riley for his hot spots and within minutes he's no longer suffering through endless scratching.