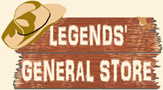 Your cart is currently empty
Native Women of Courage
*Note:
This product is not eligible for rewards points earning.
*Note:
This product cannot be redeemed using rewards points.
Native Women of Courage, by Kelly Fournel
These ten biographies of outstanding Native women leaders recount the extraordinary work of women in such diverse fields as the arts, education, the environment, the media, women's rights, and tribal leadership. The inspirational women are both heroines from the past and modern trail blazers who are making history today.
The full list of women profiled:
Winona LaDuke (Anishinaabeg)
Sarah Winnemucca (Paiute)
Maria Tallchief (Osage)
Mary Kim Titla (Apache)
Sandra L. Nicholas (Maliseet)
Pauline J. Tekahionwake (Mohawk)
Susan Aglukark (Inuit)
Wilma Pearl Mankiller (Cherokee)
Susan Rochon-Burnett (Métis)
Lorna B. Williams (Lil'wat First Nation)
96 pages / 6 x 9 paper / photos / Ages: 12 to 16 / Reading level: 6.0
Character Education, Citizenship: Courage, Strong Female Role Models, Language Arts: Biography, Strong Female Role Models, Social Studies: Native American and First Nation culture.
Currently there are no reviews for this product. Share your opinion with others, be the first to write a review.