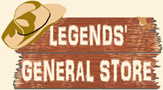 Your cart is currently empty
Native Musicians in the Groove
*Note:
This product is not eligible for rewards points earning.
*Note:
This product cannot be redeemed using rewards points.
Native Musicians in the Groove, by Vincent Schilling
Music is their passion. Follow the journeys of 10 talented musicians from the Native community as they make their way to the top. All of them, whether their music is traditional drumming or mainstream rock, bring their own cultural traditions to their music.
The full list of musicians profiled:
Shane Yellowbird (Cree)
Michael Bucher (Cherokee)
Crystal Shawanda (Ojibwe)
Mato Nanji (Nakota Sioux)
Jamie Coon (Creek/Seminole)
Gabriel Ayala (Pascua Yaqui)
Mary Youngblood(Seminole/Aleut)
Leela Gilday (Dene)
Blackfire (Navajo)
Four Rivers Drum (multitribal)
2010 Independent Book Publishing Professionals Group, Next Generation Indie Book Award-Finalist, 200 Moonbeam Children's Book Awards: Multicultural Nonfiction Young Adult-Bronze
132 pages / 6 x 9 paper / photos / Ages: 12 to 16 /Reading level: 6.0
Character Education, Language Arts: Biography, Social Studies: United States, Native American Culture, The Arts: Music
Currently there are no reviews for this product. Share your opinion with others, be the first to write a review.