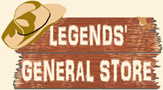 Your cart is currently empty
Native Men of Courage
*Note:
This product is not eligible for rewards points earning.
*Note:
This product cannot be redeemed using rewards points.
Native Men of Courage, by Vincent Schilling
These inspiring stories of 10 native men are tales of courage, determination,and honesty, often in the face of racism and adversity. Each man overcame personal challenges and accomplished his goals.
The full list of men profiled:
Larry Merculieff (Aleut)
Raymond Cross (Mandan/Hidatsa)
Patrick Brazeau (Algonquin)
Lieutenant Mark Bowman (Choctaw)
Frank Abraham (Ojibwe)
Golden Eagle Hotshots (Sycuan)
Stanley Vollant (Innu)
Senator Ben Campbell (Cheyenne)
Chief Tom Porter (Mohawk)
Red Hawk (Ojibwe)
128 pages / 6 x 9 paper / photos / Ages: 12 to 16 / Reading level: 6.0
Character Education: Citizenship, Courage, Language Arts: Biography, Social Studies: Native American Culture
Currently there are no reviews for this product. Share your opinion with others, be the first to write a review.